ENERGY SO CLOSE YOU CAN GRAB IT
The automatic cable and hose retractors bring energy exactly there where it is needed. Whereby the diversity of the model range is entirely attuned to the individual needs and requirements. The cable length i.e. the hose length flexibly adapts to every situation: the automatic locking fixates the hose and cable in the relevant pulled out length and permits strain-relieved working. At the same time the risk of stumbling over cables falls away and the correct protective storage when not in use increases the lifespan of the cables and the hoses.
Cable reels are mainly used for power supply in workshops and manufacturing plants. The spiral spring drive and the high-quality silver contact slip rings with double contact take-off ensure high safety and long durability of the reels. Hose reels are used at modern workplaces in industrial and craft enterprises as well as in automotive workshops.
CUSTOM FIT LENGTH –
CABLE WINDER FROM THE "FLEX LINE" RANGE
A very simple and exeptionally effective method of optimising the power supply in workshops and manufacturing facilities is to install our cable winder. The power supply is always available without a cable ever getting in the way, because the length of the cable constantly adapts to each new working situation. A spiral spring drive and high quality slip rings with silver-plated twin contacts guarantees safety and a long service life for this cable winder from Schill.
IT'S AS EASY AS THIS –
WITH THE HOSE WINDER OF THE "AIR-FLEX LINE" RANGE
These spring-loaded hose winders were designed to complement the modern workplace at industrial premises, workshops and automotive repair shops. The hose can be locked at any extended length, allowing work to be carried out without spring tension pulling on the hose. the length of hose to be extended can be individually selected at the hose winder.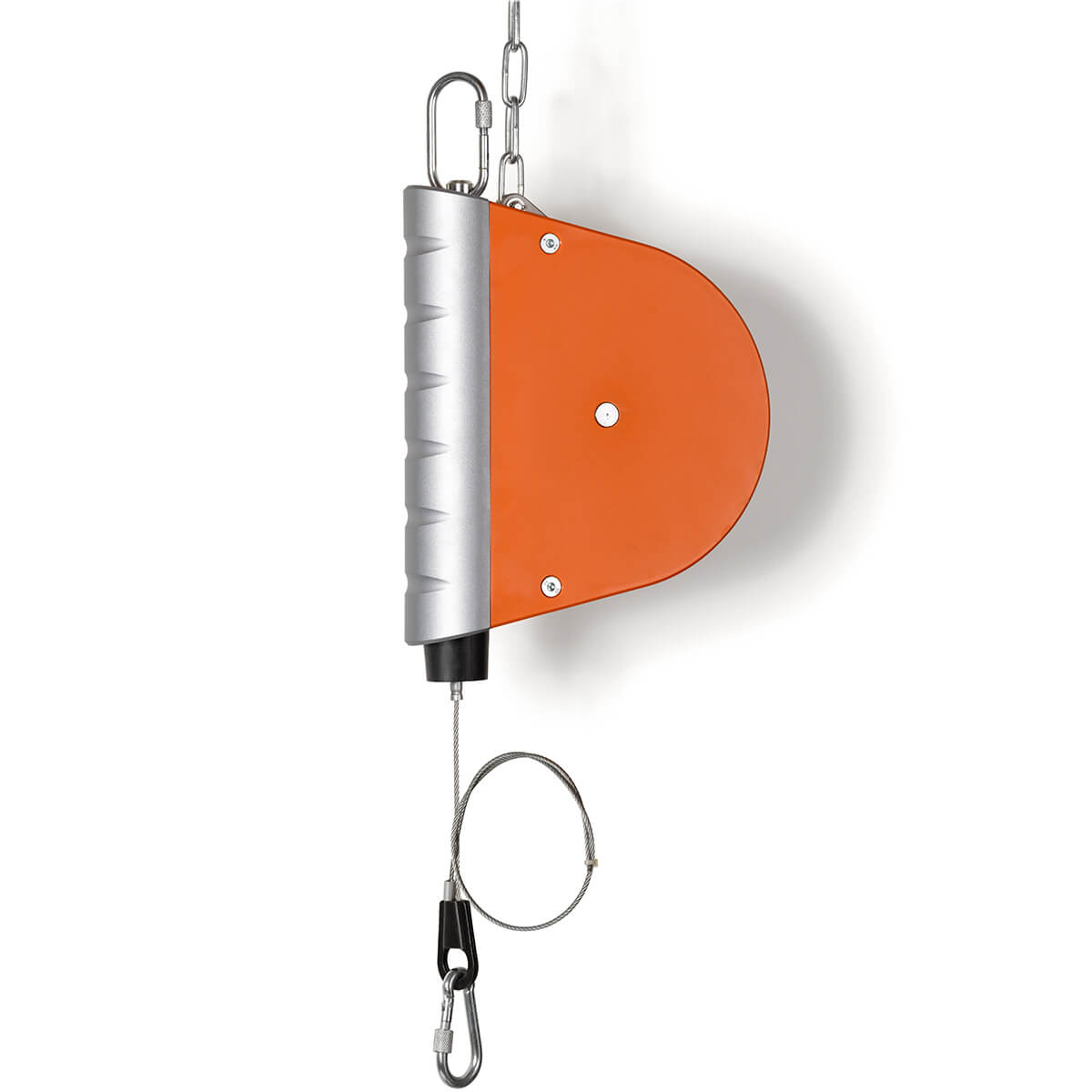 EVERYTHING IN FLOW –
SPRING TENSIONER AND BALANCER FROM THE "DISPENSOR LINE" RANGE
Designed and manufactured in accordance with the highest quality standards, our spring tensioner/balancer systems ensure a safe and smooth workflow when tools and machines are being used. Weight plays a key role in the selection of the correct spring tensioner. This applies to both the tools and equipment that are to be attached to the unit, together with lead-in cables and any accessories.
WE LOOK FORWARD TO HEARING FROM YOU
Do you have questions about our product range, need technical advice or are you looking for a distributor near you? Give us a call or send us an e-mail. We are happy to advise you.