Sometimes a long line is quite important - especially when it comes to television and radio broadcasts, live events or sporting events, our cable drums give a lot of clearance in all broadcast applications.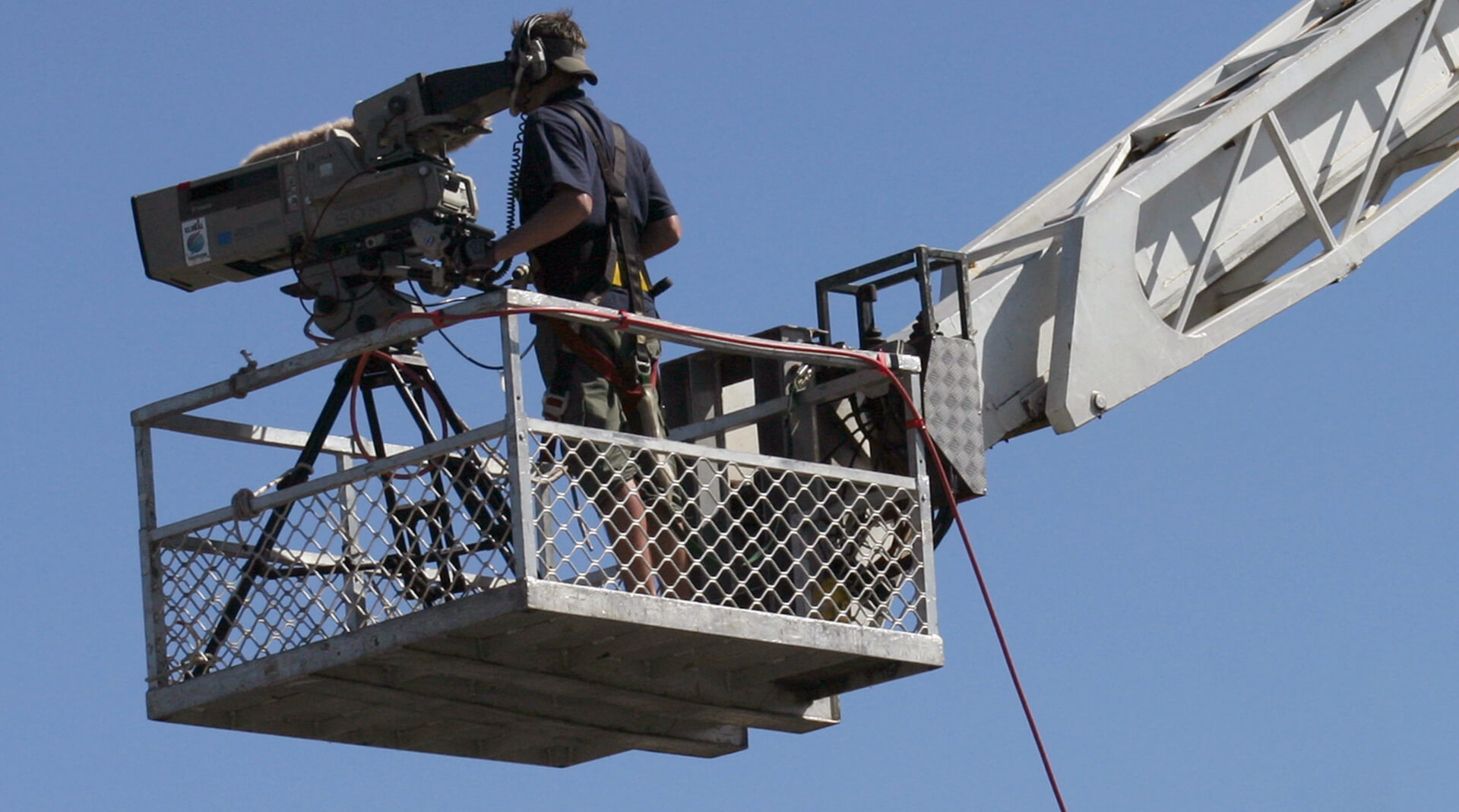 In the broadcast sector we have developed various cable drums and cable drum systems. Our product range includes cable drums for installation in broadcast vehicles as well as motor-driven versions. Cable drums from the Camera Line have an individually combinable core. The core can be assembled from up to four segments for very strong and large cable lengths.
Should you require a cable drum for a very special application which is not included in our standard range, our construction team will be pleased to put together an individual solution for you.
A SENSE FOR THE PRACTICAL –
CABLE REELS FROM THE "PRACTICAL LINE" RANGE
These cable reels are particularly suitable for installation in outside broadcast vehicles and cable testing trucks. The cable is reeled-in from the front, which means that space saving installation and flexible utilisation of the cable reel are possible. The optional slip rings are a particularly practical feature, enabling the cable to be reeled-in without interrupting the flow of data or power.
FLEXIBILITY AT ITS CORE –
THE CABLE REELS FROM THE "CAMERALLINE" RANGE
This particularly flexible cable reel has just what it takes. Its core can be built up from four different core segments, offering the best solution for very heavy gauge cables of long length.
AS YOU LIKE IT –
CABLE REELS FROM THE "INDIVIDUAL LINE" RANGE
These cable reels are fully tailored to your individual requirements and conditions of operation. Individual design criteria may for instance include size, place of use and specific application.
WE LOOK FORWARD TO HEARING FROM YOU
Do you have questions about our product range, need technical advice or are you looking for a distributor near you? Give us a call or send us an e-mail. We are happy to advise you.